"Valle de los Pedroches – or Los Pedroches Valley – is the ideal place for breeding the Iberian pig. The pasture and the climate make our area a privileged environment"
Alfonso Martín, ham master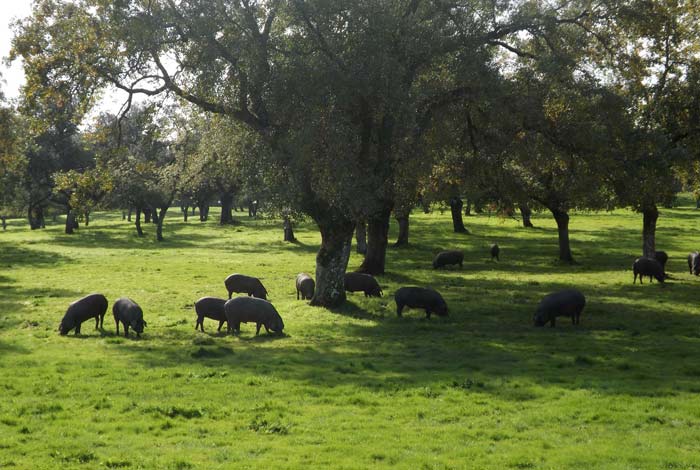 North of the Córdoba province
Valle de los Pedroches is a unique place, ideal for breeding the Iberian pig. This area is home to one of the largest holm oak groves in the world with 300,000 hectares of forest. An exclusive land that allows us to raise our Iberian pigs in freedom, in the middle of nature, which positively influences the quality and flavor of our products.
Valle de los Pedroches is located at an altitude of 725 meters, made up of wooded pastures holm oaks, cork oaks and gall oaks: a unique ecosystem for an authentic product.
Our privileged environment offers the best pastures and the best acorns to our animals, which allows us to deliver products with the hallmark of Señorío de los Pedroches.
Respect for the environment
In our land, conservation and respect for the environment are perfectly integrated with traditional livestock activity.
Natural paradise
Los Pedroches does not only stand out for its gastronomy, but also arouses the interest of visitors seeking nature, calm and silence. Rivers, streams, routes and viewpoints make the Valley an ideal place to enjoy a rural getaway.