A UNIQUE TASTE OF OUR LAND
Our products come from Iberian pigs fed naturally in Los Pedroches pasture. We control the entire production process, from the birth of the pigs to the marketing of the product, through its curing in natural cellars.
Señorío de Los Pedroches combines tradition and experience, reason why our products are 100% natural and have extraordinary quality.
A SELECTION OF IBERIAN PRODUCTS FROM SEÑORÍO DE LOS PEDROCHES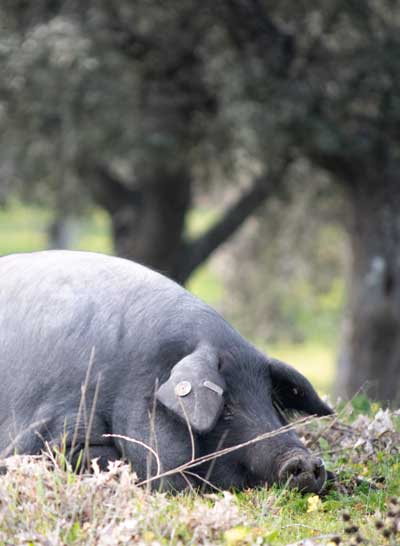 Valle de los Pedroches (Pedroches Valley) is a privileged environment, ideal for raising the Iberian pig. It is a unique place, which has the best conditions for free-range rearing, based on a natural diet that has a high quality product as a result.
We are cattle breeders
We control and care for our pigs from their origin
Natural environment
Our 100% Iberian pigs are raised in a unique natural setting in the world
Tradition
We are a family business with a livestock tradition since 1980
PDO Los Pedroches
Guarantee of quality, exclusivity and authenticity
Los Pedroches Protected Designation of Origin
PRODUCT DIFFERENTIATION GUARANTEED
Los Pedroches PDO is one of the only four protected denominations of origin that exist in Spain. Our pasture constitutes an exceptional ecosystem, with a forest of holm oaks whose acorns are the fundamental basis of the Iberian pig diet.

32 MUNICIPALITIES
It integrates a total of 32 municipalities in Los Pedroches and El Guadiato Valleys and others in Sierra de Córdoba

LABELLED
The Iberian products PDO Los Pedroches come to the market identified with a seal and a label

HEALTHY
The natural diet of the pigs in the pasture makes our products healthy
A UNIQUE TASTE OF VALLE DE LOS PEDROCHES.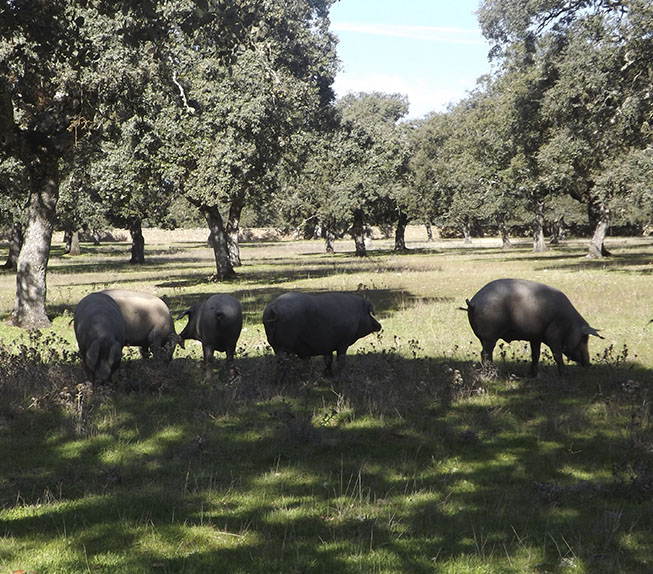 We elaborate, produce and commercialize all the products derived from the Iberian pig; where the acorn-fed Iberian ham has a privileged place in our production.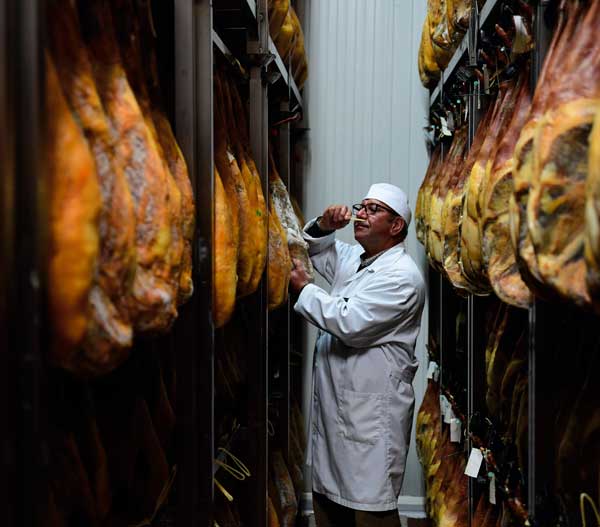 At Señorío de los Pedroches we have more than 40 years of experience in the Iberian pig sector, which is why our ham masters know how to select the most exquisite pieces.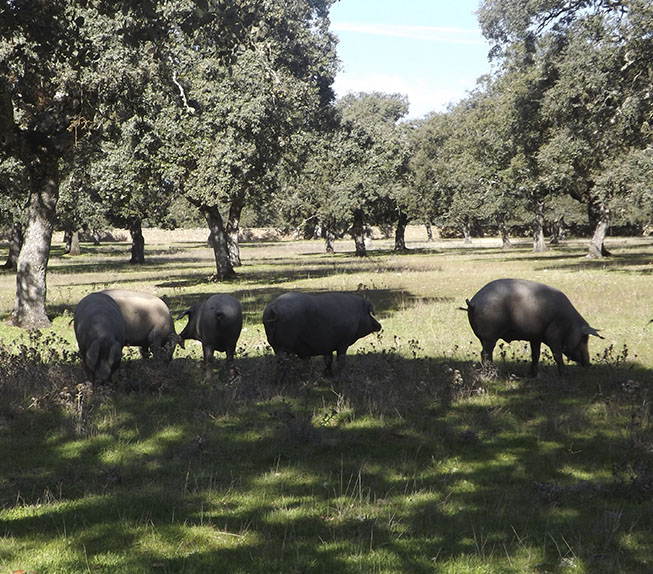 Our Iberian products come from Iberian pigs raised in Villanueva de Córdoba meadow, in the middle of Valle de los Pedroches.
The Iberian hams from Señorío de Los Pedroches are labelled with different seals that help us to identify the categories of the pieces. Depending on the color of each seal, you will be able to know what type of Iberian piece you want to buy, based on the racial percentage of the Iberian pigs and their diet; thus complying with what is included in the Iberian standard (RD 4/2014, of January 10).